This is the SIMPLEST Strat wiring mod you can do. Ever. 
One minor downside with stock Stratocaster wiring is that the bridge pickup has no tone control. Wait what? Two tone controls and the one furthest away from me does not follow logic and does not control the bridge pickup?
This is not an oversight - this was was deliberately designed this way by Leo Fender himself. You see when the Strat was being designed and prototyped in the 1950s, a major sound of the era was that of the steel guitar. To incorporate its popularity into his new technology, he wanted one pickup of the 3 pickup design to imitate the sound of a steel guitar. Given it's location next to the bridge, the bridge pickup is found to be a bit too shrill or "ice-pick" like for some players.
This incredibly simple mod allows you to change that. By simply adding ONE WIRE to your Strat's 5 way switch, you can connect the bridge pickup to the second tone control, allowing you to tame it.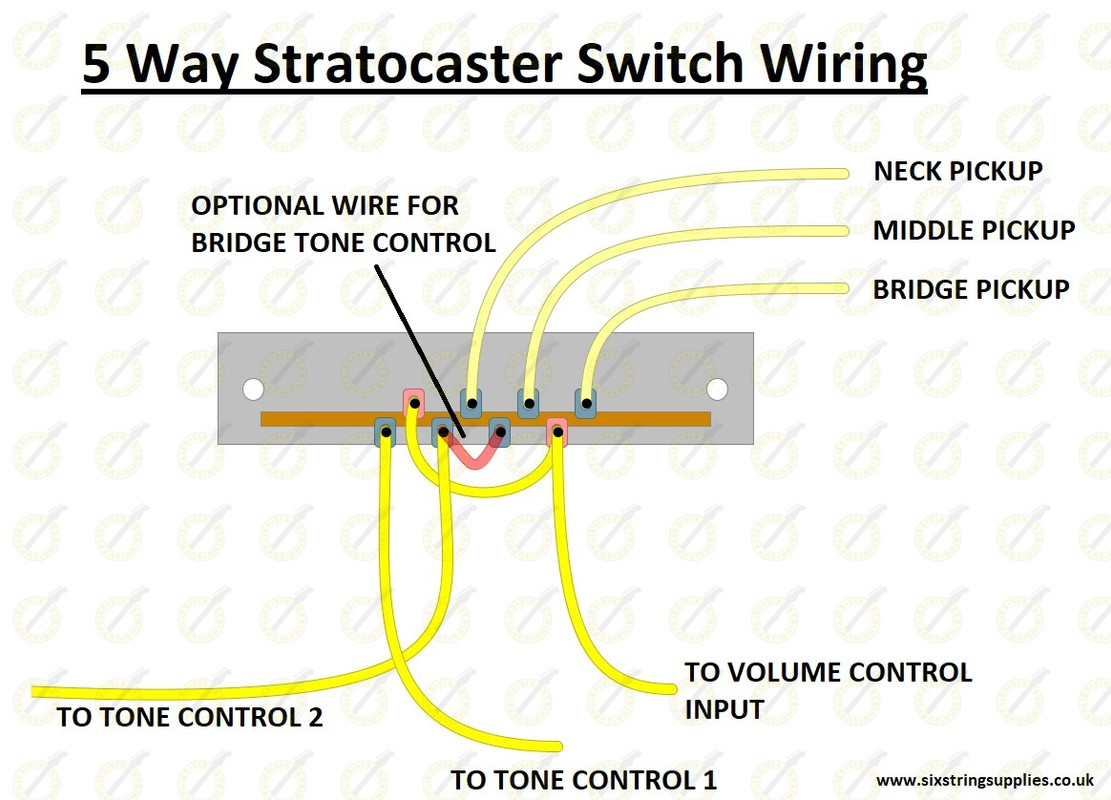 Stratocaster Wiring Diagrams
5-Way Stratocaster (Read our step by step guide to wiring a Strat)
Gilmour Strat Wiring Mod (7 Way Strat)
50s Style Stratocaster (50s Tone Pot Wiring)
Super Strat HSS (Humbucker, Single Coil, Single Coil)
Stratocaster with 1 Master Volume and Master Tone