The Jimmy Page wiring is extremely complex but offers a whole array of switching options to your arsenal. Famous for its four push-pull pots and the unmistakeable Jimmy Page tone, this wiring setup plays like the classic Les Paul when the switches are in the down position but also gives you the options of coil splitting, playing in series and playing out of phase when in the up position. This wiring diagram is based on our Jimmy Page Wiring Kit and uses CTS push pull pots (500k) and 0.022uF orange drop capacitors.
Push-Pull Configuration
All push pulls in down position - normal Les Paul wiring
Neck volume up - splits neck humbucker
Neck tone up - bridge and neck humbuckers in series together
Bridge volume up - splits bridge humbucker
Bridge tone up - neck and bridge humbuckers out of phase
For a full list of the 21 different switching options, refer to the below table.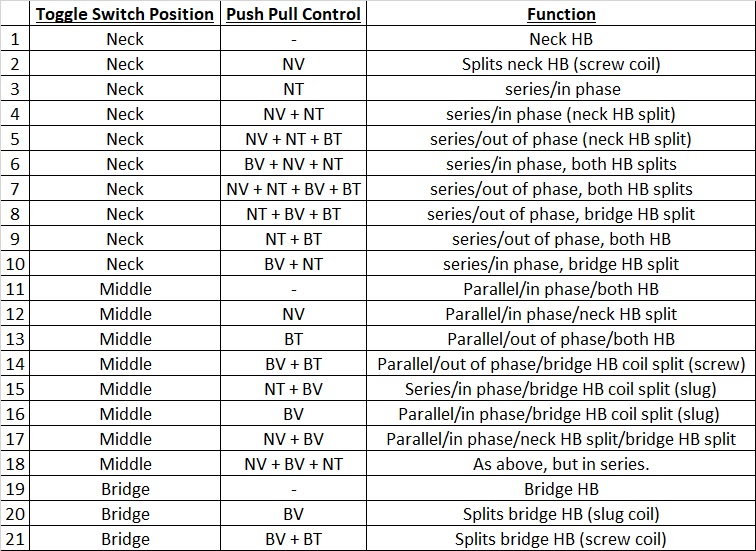 More Les Paul wiring diagrams
1950's Les Paul (Refer to our guide on wiring a Les Paul)
3 Humbucker Les Paul (with push pull pot for middle pickup)
Coil Split Les Paul (using push pull pots)
Switchcraft Toggle Switch Wiring (Read our step by step guide on how to wire a Switchcraft toggle switch)