The below diagram demonstrates how to coil split humbuckers using a push pull volume control.
Note - the colour codes in this video and diagram are suitable for Seymour Duncan or House of Tone pickups.
Pay attention - nearly every pickup manufacturer uses the same four colours (black, white, red and green) but in a different order. For example, the hot output in a Seymour Duncan pickup is typically black, but in a Gibson it is typically red and in a Fender humbucker it is typically green! Confused? The handy chart below defines the colour codes for major pickup manufacturers. However, it is best to check with the manufacturer (most pickups come with installation instructions anyway). Further down the page is a similar chart covering the humbucker colour codes of UK pickup winders. We are fortunate to have so many fantastic pickup winders in the UK and are truly spoilt for choice...leading to tough purchasing decisions!
Remember, the bare/naked wire is always the ground.
Mainstream Pickup Manufacturers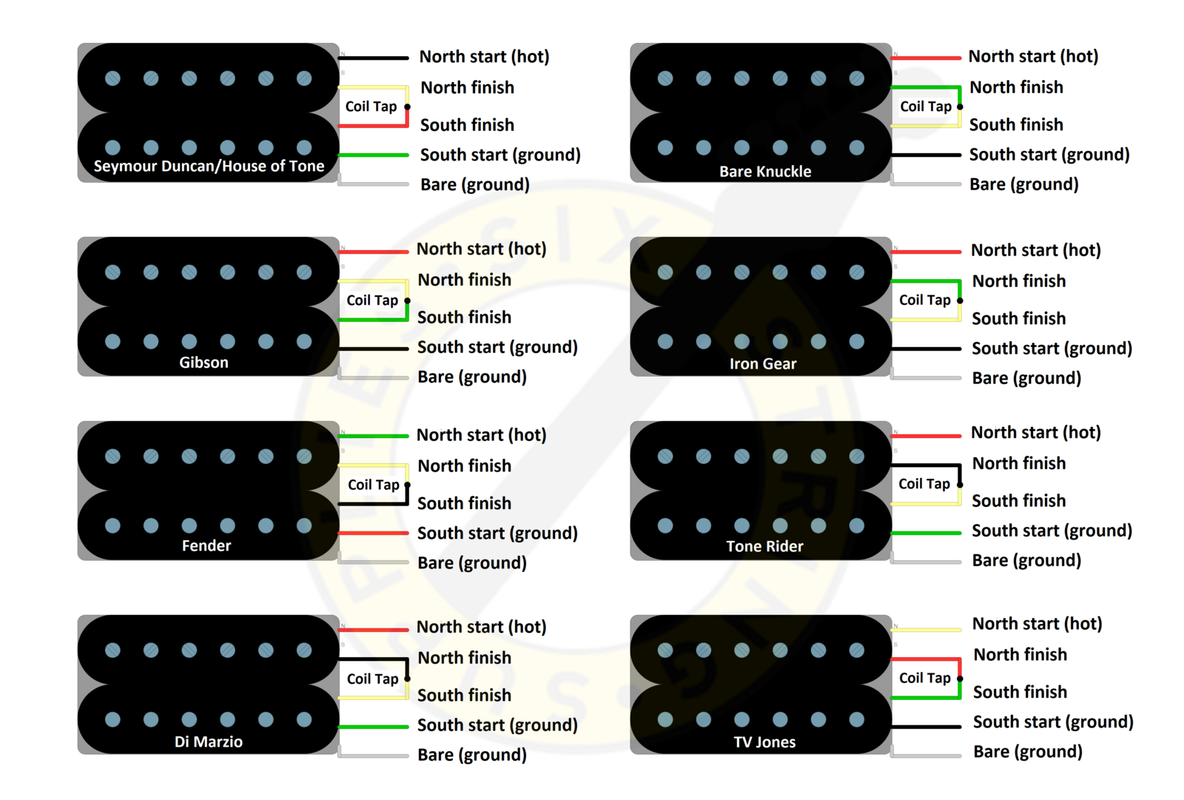 More Guides
Copper Shielding - How to Shield a Guitar
Coil Split Les Paul (modern wiring)
Coil Split Les Paul (using tone push pull pots)
Les Paul Series Parallel Wiring
Wiring a Guitar Jack with Braided Wire
Soldering Tips: Tinning Guitar Components